nice!60
Regular price
Sale price
$60.00 USD
Unit price
per
Sale
Sold out
Get Notified When More Arrive
Success! You'll be notified via email when we have more in stock.
Free $25+
Free shipping
on $25+ orders
The nice!60 is a standard 60% ANSI hotswap PCB offering BLE using the nRF52840 chip. The nice!60 offers extremely long battery life as long as the underglow LEDs are kept off.
To get your nice!60 up and running check out Getting Started on Nice Keyboards.
Share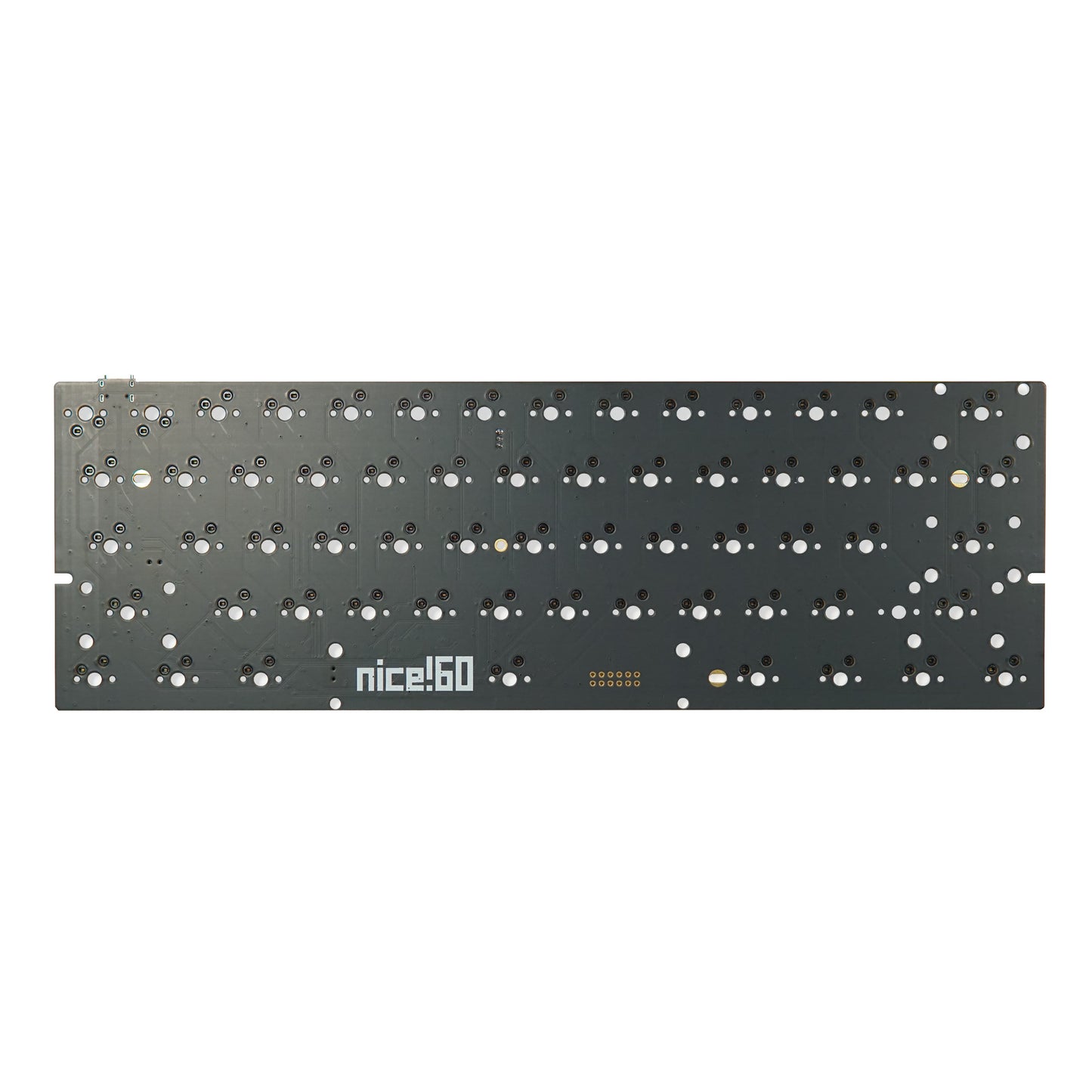 Fried after 2 hrs of use
Installed on tofu 60 case which fits perfect, used silicon sleeve for standoffs to prevent shorting, and the middle of the board stopped working after 2 hrs. Would not buy again.
This thing rocks.
This was my first time doing anything with mechanical keyboards and this board made it super easy to DIY my own. I love the features and the battery life, and the LEDs are super pretty. Nicell's documentation is pretty good, which helps a lot. Great seller, too - shipping was fast and packaged very nicely along in anti-static bag.