Lithium Battery 110mAh
Regular price
Sale price
$3.00 USD
Unit price
per
Sale
Sold out
Get Notified When More Arrive
Success! You'll be notified via email when we have more in stock.
Free $25+
Free shipping
on $25+ orders
This 3.7v 110mAh 301230 rechargeable lithium battery will fit snugly underneath a nice!nano. It offers about a week of battery life on a split keyboard and a month or longer on a non-split keyboard with no extra LEDs or OLEDs.
301230 stands for the dimensions of this battery, which are 3.0x12x30mm.
The white battery option with the PH 2.0mm connector plug also comes with a matching connector jack with leads to connect to your nice!nano or other PCB. The black PH 2.0mm connector does not come with a matching connector jack and leads.
The black PH 2.0mm battery has much shorter leads than the white connector battery as it's made to be used with our custom wireless kits and doesn't need the extra length.
Cannot be shipped outside of the US. International orders containing this item will be canceled.
Share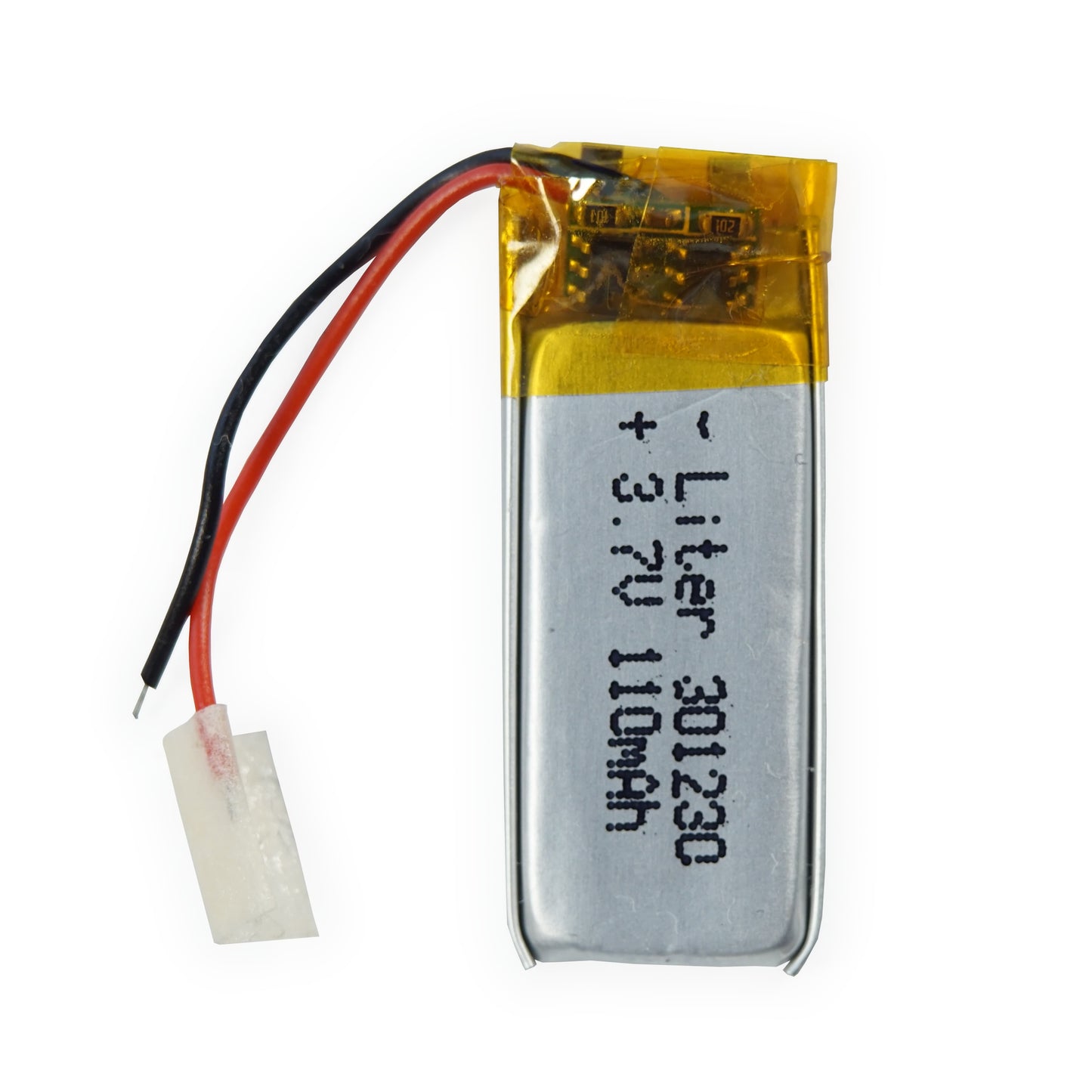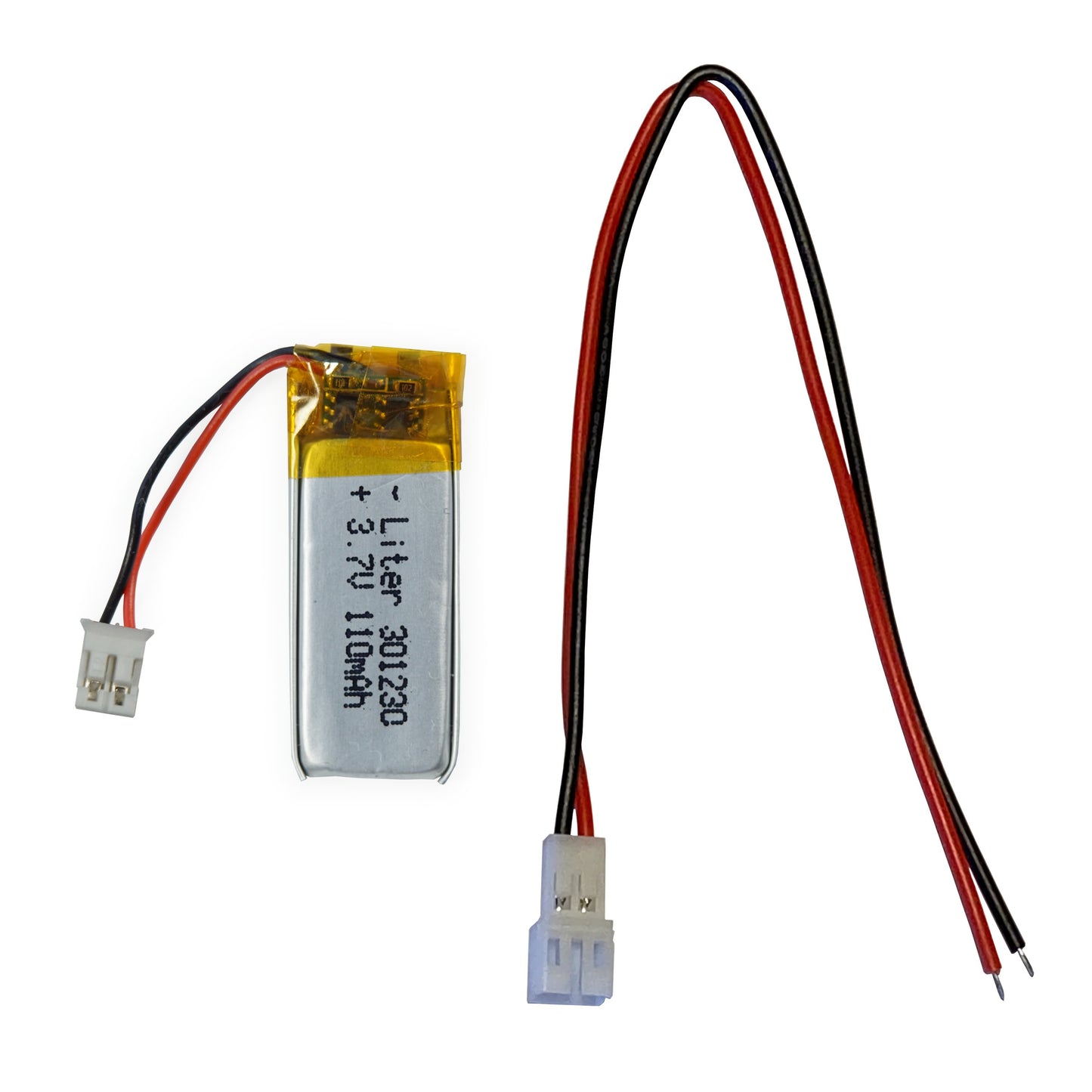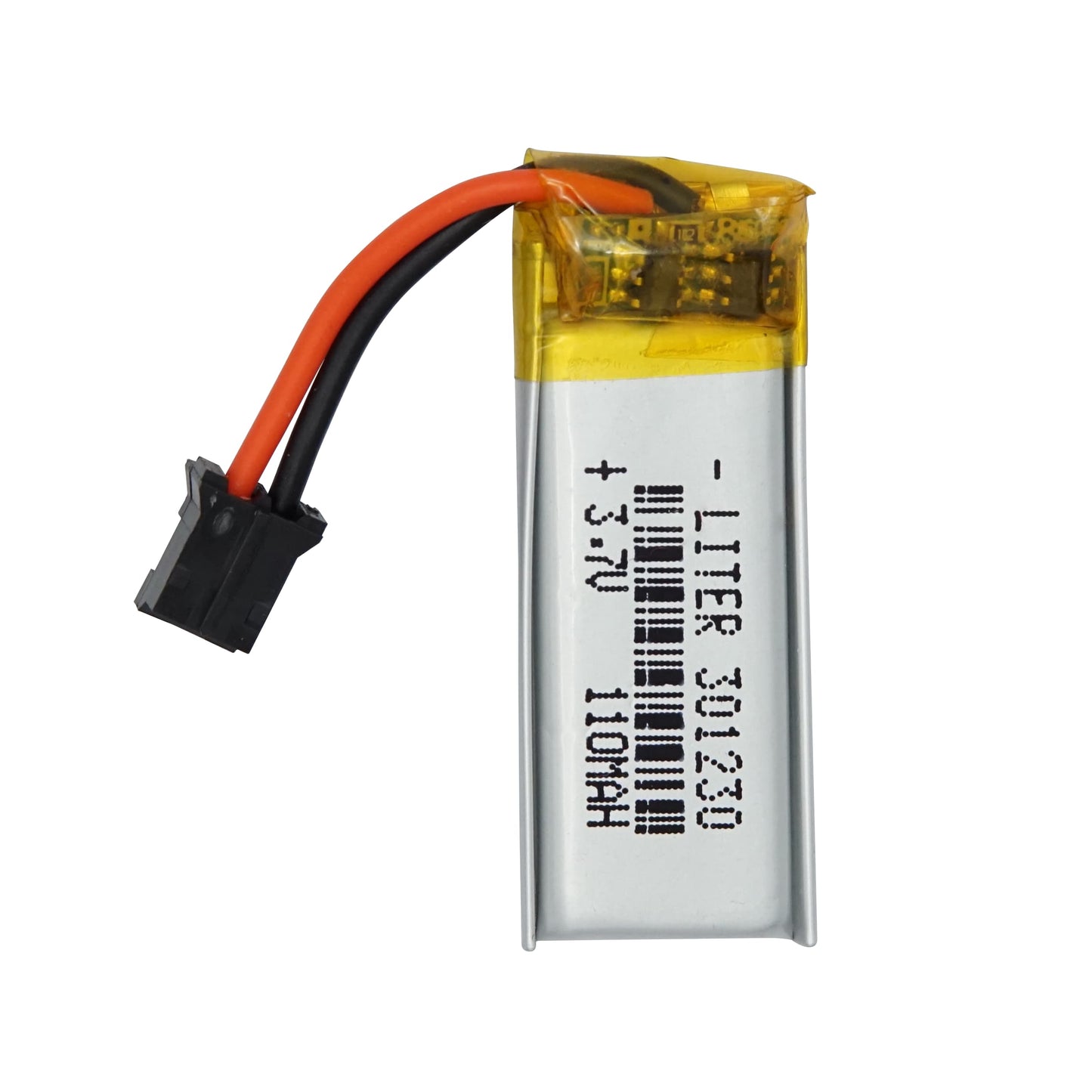 Ordered a wireless corne kit. Everything arrived safe, the instructions were easy to follow, the build was easy, and the keyboard works great!
Great little batteries
I was skeptical because of how small they are, but I charged them after installing them into my sweep keyboard and after running them for a few days (on for about 8 hours a day) they dropped less than 20% of charge! Great product and great price would recommend
Had to return them as they are not allowed on planes but the service is 100/100
Other items purchased arrived in pristine condition