EZ-Solder Machine Sockets and Headers
Regular price
Sale price
$9.00 USD
Unit price
per
Sale
Sold out
Get Notified When More Arrive
Success! You'll be notified via email when we have more in stock.
Free $25+
Free shipping
on $25+ orders
New and improved! Our EZ-Solders now have gold-plated headers and a socket designed for easier removal.
Want the benefits of hotswap sockets without having to deal with loose pins? These machine sockets and headers are just a hair taller than our Mill-Max Sockets and Pins when stacked. Solder the headers to your nice!nano, the sockets to your PCB, and slot them together!
This is made to socket one nice!nano. Purchase one for each.
They're tall enough for our 301230 batteries to fit underneath while being short enough for the nice!view to sit atop.
Share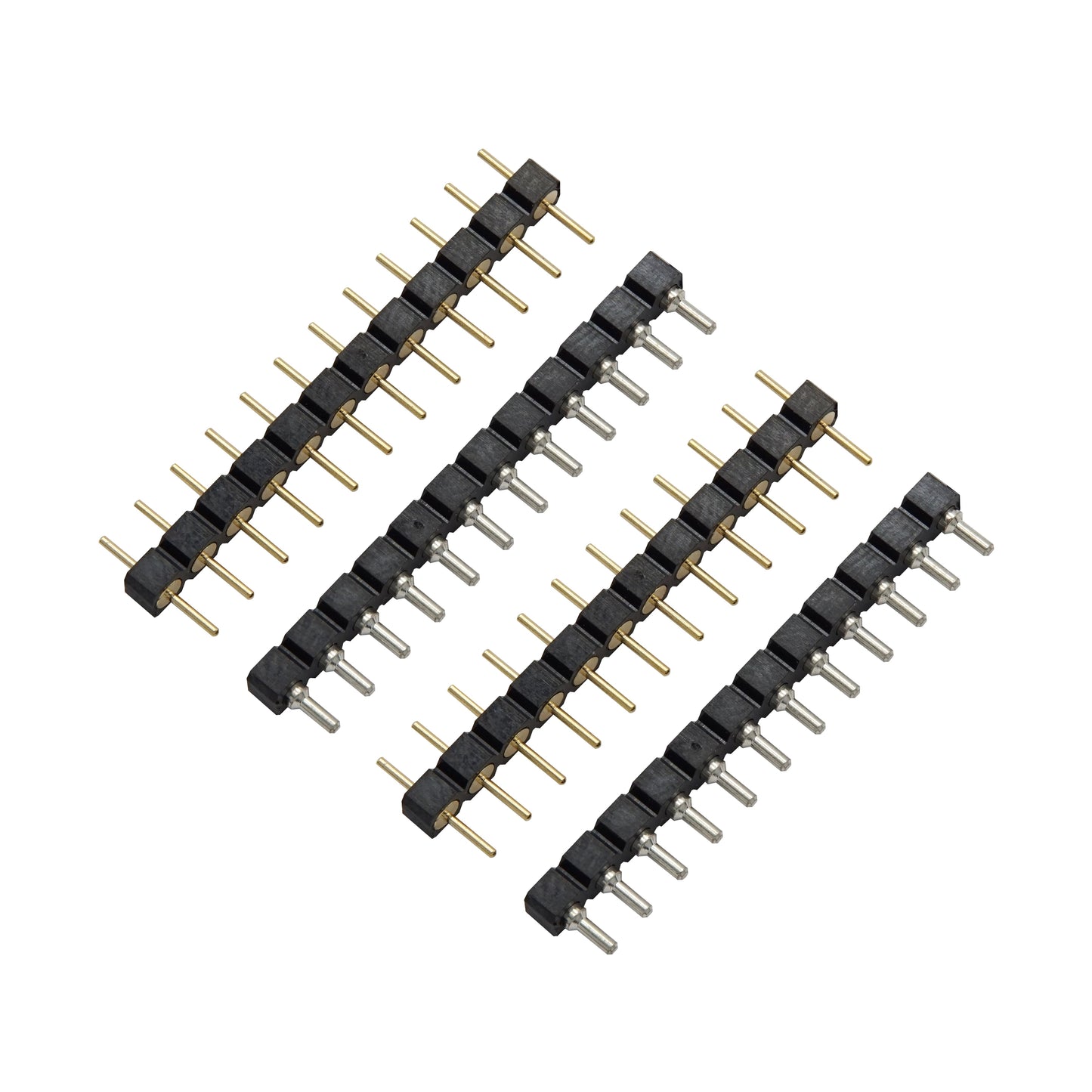 Wouldn't recommend
Too much a tight fit, removing the nano can cause pins to bend and even break because of this so now have to use other pins. Would look at other options.
Not great
The pins I got were mostly oxidized so soldering was basically impossible until I sanded them individually. The pins bend a little too easily in my opinion as well. The socket connection is strong, maybe even a bit too strong for the application.
Hey Anders! Thanks for your feedback. We totally understand how frustrating it can be to receive oxidized headers. We've worked with the manufacturer to bring a new version of EZ-Solders with gold plated headers as well as a new socket that shouldn't be as tight.
Great little things!
They're great for making socketed MCUs. They can be a smidge hard to get out, but overall 10/10.
Got the tight ones
One review says "Super easy to plug and unplug the MCU". Another review describes a harrowing tale of having to pull so hard the pins broke. Unfortunately my experience was the latter.
Thankfully I decided to test the hotswap action before soldering to my nano, but after they were attached, it was nearly impossible to get them apart. I felt like I had to use superhuman strength. My fingers hurt. I ended up using my keys for leverage, which did manage to get (some of) the pins out of the sockets, but also broke the plastic holder of the headers down the middle. Thankfully the headers themselves are fine, so I could still solder them if I wanted to.
I tried to check if I had them backwards. Nope, they're just as tight on each direction. Even just pushing in or pulling out a single pin takes a surprising amount of strength, nevermind all 24 of them, and *especially* not when you're pulling on a delicate PCB.
I'm still giving it 3 stars because socketing your nice nano is a great idea. Maybe using these instead - I haven't tried them, and while they look harder to solder, they do seem to have a normal fit.
https://typeractive.xyz/products/machine-sockets-and-pins
EZ-Solder Machine Sockets and Headers