Silicone USB-C to USB-C Cable
Regular price
Sale price
$6.00 USD
Unit price
per
Sale
Sold out
Get Notified When More Arrive
Success! You'll be notified via email when we have more in stock.
Free $25+
Free shipping
on $25+ orders
6 feet (2m) in length
Silicone cable
USB Power Delivery up to 65W
Heat resistant
High Flexibility
Ideal for the Pinecil
Share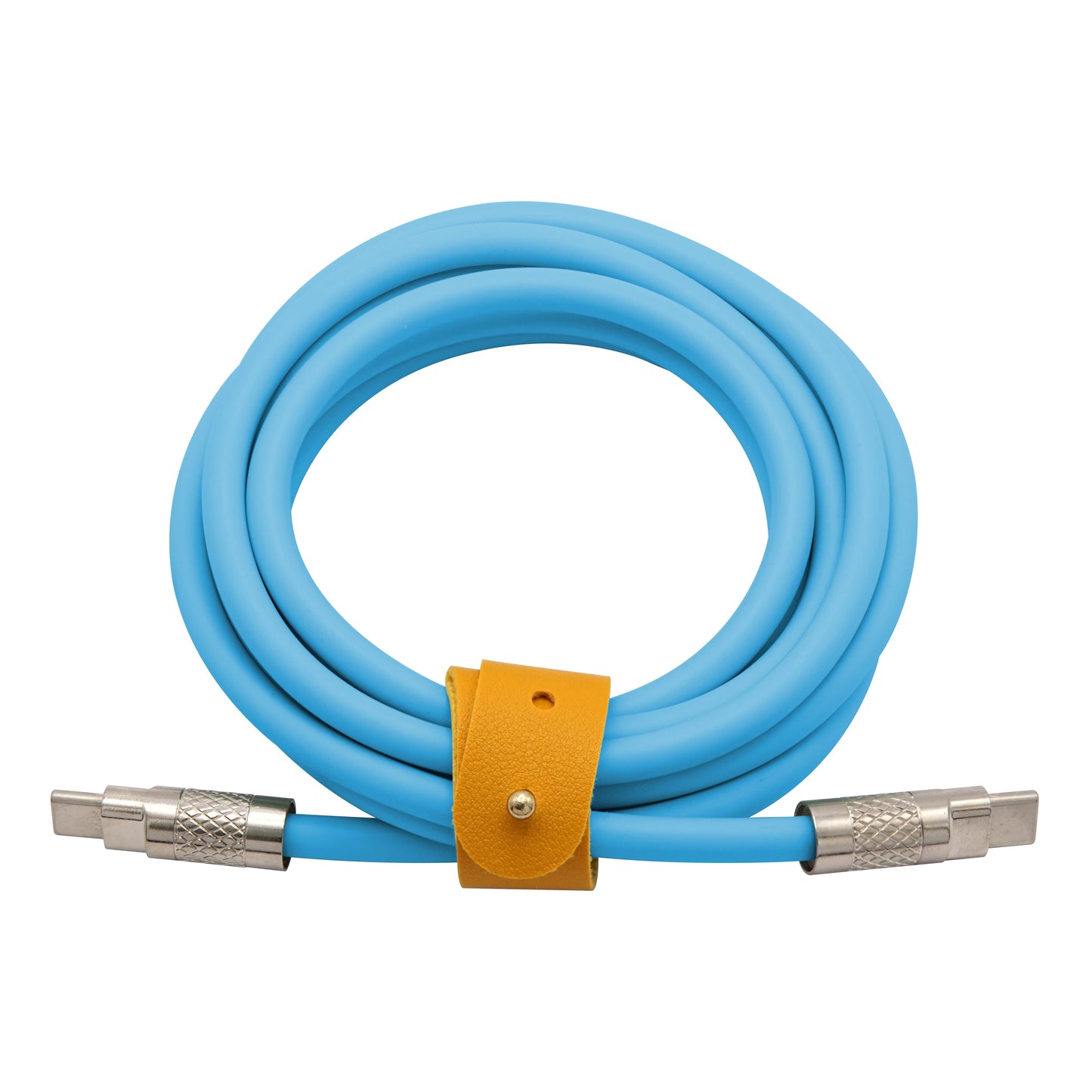 Silicone USB-C to USB-C Cable
Beautiful form, mediocre function
UPDATE: typeractive was kind enough to send me a replacement cable, and the replacement has worked well for my use case. I've bumped my review from 2 stars to 4, it's a well thought out product and hopefully the quality issues are not widespread
Original review (2 stars): I bought this cable to use with a usb-c powered soldering iron. When it arrived, I was super pleased. It has a beautiful, thick silicone insulation that has a great feel, the plugs seemed sturdy and there's a nice leather strap to wrap the cable.
The initial impression started to dissipate as I used the cable. The movement from the soldering iron was enough to break the contact between the cable and the iron, essentially resetting the device at random intervals. This intermittent connectivity is unacceptable for my use case, which is very disappointing.
I do think this cable would work fine for a use case that is more "static", but I def won't buy it again
Hey Andrew!
Sorry to hear you're having connectivity issues with your cable. Please contact us, and we can help get you a replacement for your faulty cable
good cable
it was stated that the cable is usb 3.0, but in fact it's 2.0. i've contacted support and got refund for it, and they also changed product page after it, so other people can see it's not 3.0.
cable is flexible (not as much as i wanted it to be, but still nice) and works with 65w charger (should work with up to 100w). this cable is good for the pinecil
also there's led which indicates if there's power on device (lights up only when connected to device, doesn't light when just plugged into charger)