nice!nano v2.0
Regular price
Sale price
$25.00 USD
Unit price
per
Sale
Sold out
Get Notified When More Arrive
Success! You'll be notified via email when we have more in stock.
Free $25+
Free shipping
on $25+ orders
The nice!nano is a Pro Micro drop-in replacement board that makes building wireless keyboards a breeze. For more details and documentation, visit Nice Keyboards.
You'll likely want a battery as well as sockets to go with your nice!nano.
Ultra Low Power
Built using power-conscious design and parts, the nice!nano stretches battery life to its limits.
Super Thin
With a mid-mount USB-C port, the nice!nano is only 3.2mm thick. That's thinner than a Pro Micro.
Drag and Drop

 

Programming
The included UF2 bootloader makes updating the firmware as easy as dragging and dropping a file. No extra software required.
Tech Specs
 Microcontroller
Nordic nRF52840
Flash
1MB
RAM
256KB
GPIO Pins
21
Battery Charger
4.2V Lithium @ 100/500mA
Voltage
3.3V
Quiescent Current
~20

μA

PCB
2U" ENIG, TG 170 FR4
Share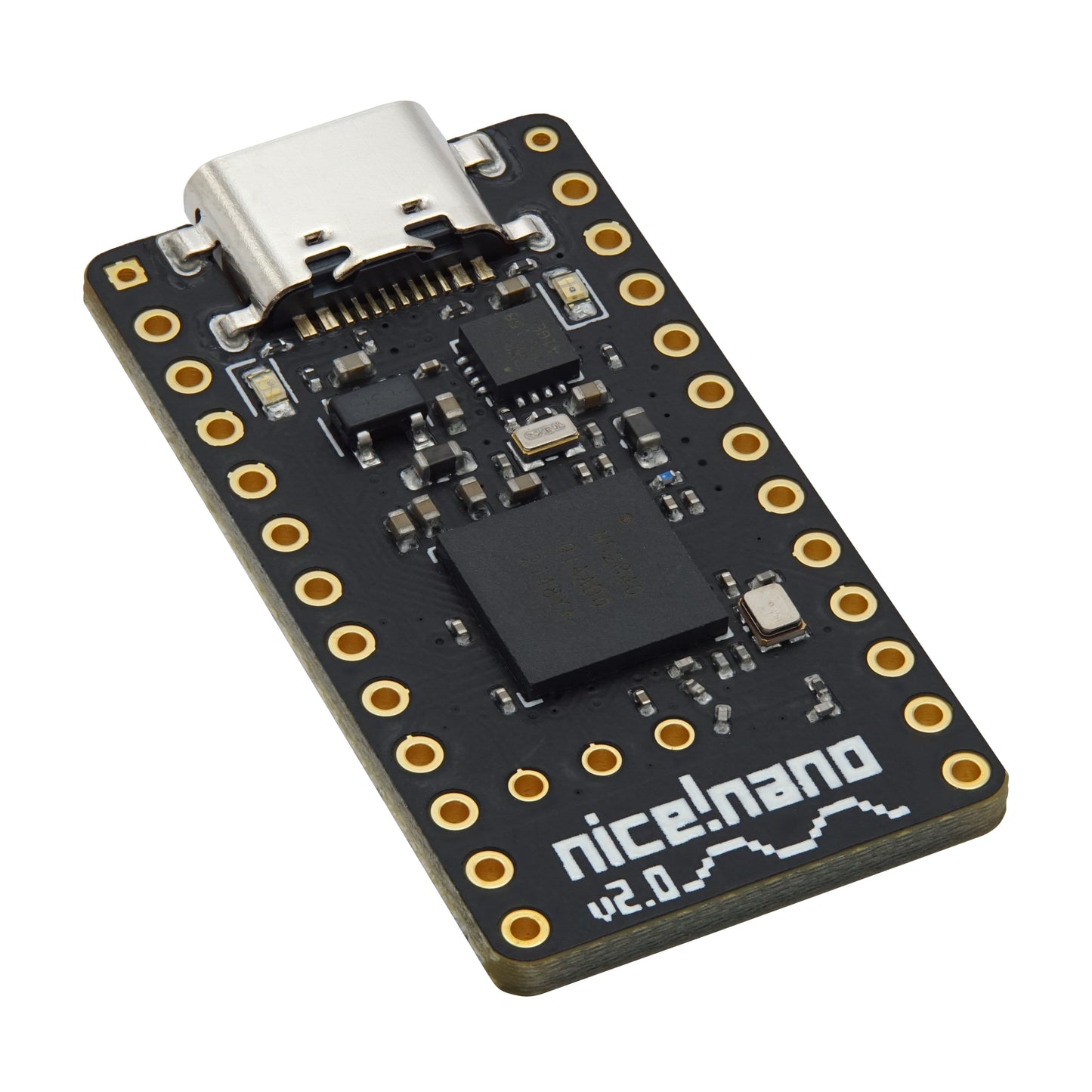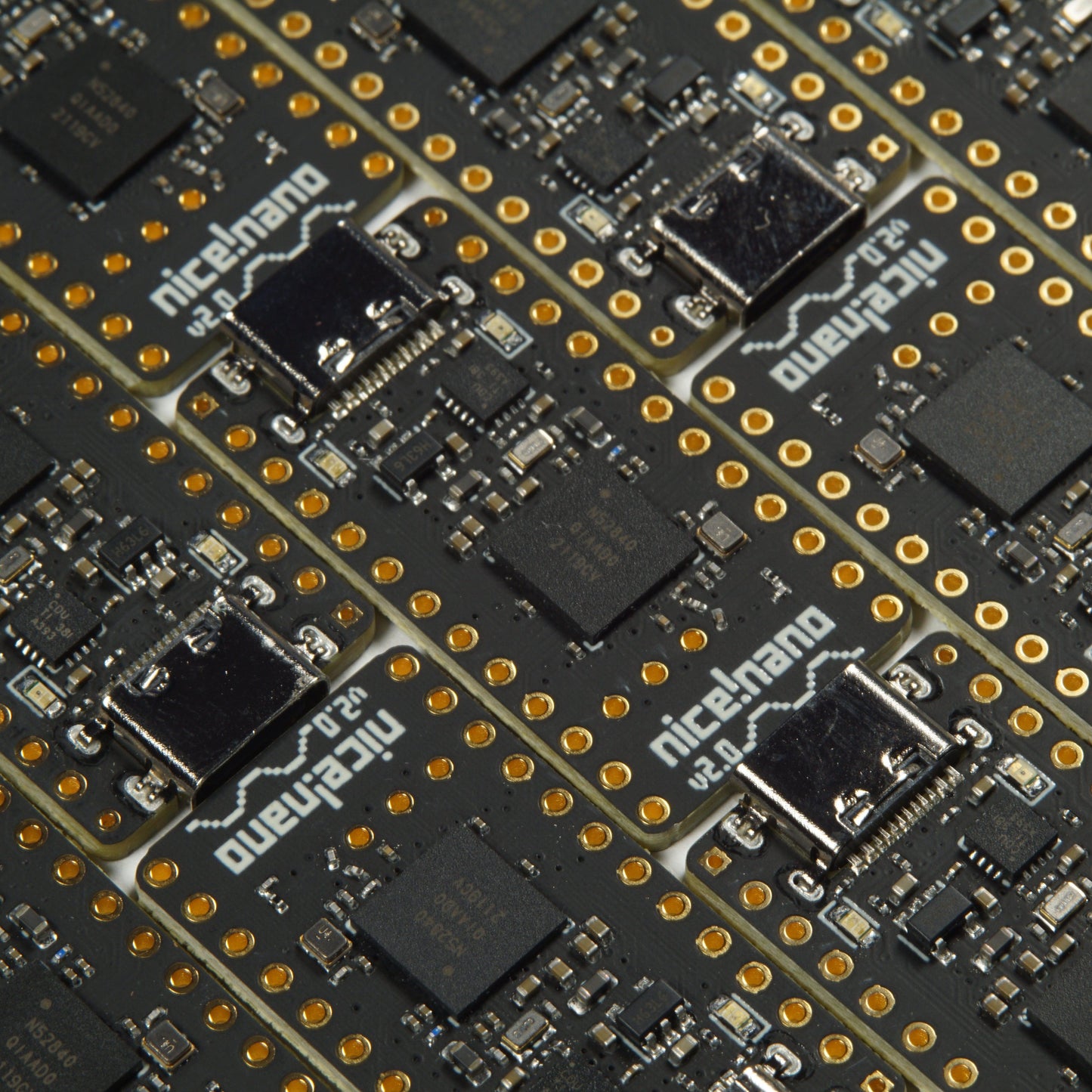 Great quality
Overall great quality and support.
Excellent choice
Used it for a Chocofi with ZMK firmware. Works well, excellent battery life.
Shipping was bleedingly fast as well.
Great service
I only ordered one set of standoffs instead of two, my mistake, which was caught by mike within 30 minutes of ordering. We got the other set of standoffs added to the order and it all got delivered within the week.